Celebrations
VIP Realtor Profile: Abhishek Bhateja of Royal LePage
Meet VIP Realtor Abhishek Bhateja of Royal Lepage. Abhishek reached the top level of our VIP Broker Program with five eQ Homes sold!

Meet VIP Realtor Abhishek Bhateja of Royal Lepage. Abhishek reached the top level of our VIP Broker Program with five eQ Homes sold!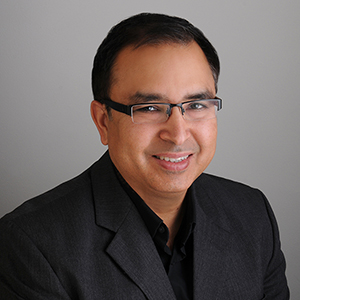 Name: Abhishek Bhateja
Business Name: Royal LePage
Bio: I am a passionate and highly driven Ottawa Realtor who first and foremost wants to do right by my clients. It is an honour to be recognized among the top 3% Nationally as a top producing agent, in a field of over 14,000 Realtors at Royal LePage. I come from a family of real estate investors, entrepreneurs and developers, so a strong work ethic is in my blood. I work very closely with my clients to ensure that their needs are being met and that they have the best real estate experience of their life. Whether you are a first-time home-buyer or a savvy real estate investor, your interests are my top priority. I am a long time Ottawa resident and have chosen to raise my family here as I love this beautiful city. I bring over 20+ years of expertise in customer service, sales and management.
What's your favourite thing about working in real estate?I enjoy meeting people and I feel great knowing that I was part of their biggest financial decision. I feel a sense of accomplishment when I negotiate the best deal for my clients. I will never put my stamp on a deal if it is not a good deal for my client.
What made you want to work with us at eQ Homes?:
I love the process of buying a home. I felt the reps at eQ Homes' Sales Centre worked in conjunction with me and made the experience very positive. eQ is very well respected, and I love the attention to detail and quality of eQ homes. I felt synergy with the builder and got lot of positive feedback from past owners of eQ homes and my present new build clients.
Why did your clients decide to buy an eQ Home?:
My clients loved the quality of eQ Homes. They loved the experience and obviously the site suited their needs.
Do you have any advice for home buyers?:
You can never go wrong buying a home. It is a long-term investment, and I can guarantee you will always come out ahead if you are buying long term. The average home price in Ottawa was $13,351 in 1956 and now it is $407,571 in 2018. Ottawa is one of the most stable markets in North America, and the third cleanest capital in the world. I feel we are still undervalued for a major North American capital city.
Do you have any advice for other Realtors?
Do what's right for your client. You are dealing with your clients' most important asset. Take care of your clients' emotional needs as well. Be respectful and honest. This is one of the best professions in the world. If you do good work you will never have shortage of clients. Go above and beyond.
Connect with Abhishek
Website: Bhateja.ca
Facebook: https://www.facebook.com/bhatejarealestate/
Instagram: @bhateja.ca
LinkedIn: https://www.linkedin.com/in/abhishek-bhateja-92809079/
—
At eQ Homes we love working with Realtors. Visit our online Broker Portal to learn about our VIP Broker Bonus Program.