Sold Out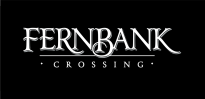 Fernbank Crossing is ideally located in Stittsville, close to everything and a quick commute to downtown Ottawa. This established community is within walking distance of local shopping, parks, and a new school planned for the neighbourhood. Welcome home to a community where families can grow and thrive.
Together with The Regional Group, eQ Homes has created a community that has welcomed over 900 families home.
Details
Attached Bungalow Townhomes, Attached Two-Storey Townhomes, Detached Bungalows, Detached Two-Storey, Low-Rise Condos, City Towns
Number of Homes
910
Size of Homes
1,000 to 3,800 sq. ft.
Completion
Winter 2022
Developer
The Regional Group
Architecture
In house by eQ Homes, City Towns by Rosaline J. Hill, Foxwood Condos by Hobin Architecture
Amenities
Signature Centre, Hazeldean Mall, Kanata Centrum, Trans-Canada Trail, First City Shopping Centre, and more!