eQ Design Studio
Your perfect home design awaits.
eQ Homes will design and build the home of your dreams, but it's up to you to personalize it through your choice of fixtures, finishes and colours.
At the eQ Design Studio, choose from an expertly curated selection of features and finishes in a variety of styles. Our Design Consultants are here to guide you through the process and help you express your style and preferences, all within your budget.


Take a Virtual Tour of the Design Studio
Before you visit, have a look around. You can preview selections, explore features & finishes and get excited about the possibilities.
Meet our talented Design Consultants
Our teams of trained design pros are here to help you make your new home the best it can be.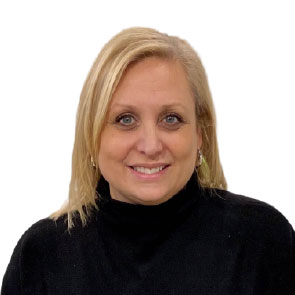 Shannon Granger
Design Studio Manager
Shannon is a graduate of Ryerson University, with a degree in fine arts and interior design. She has worked in the arts and design for over 30 years, including practicing and teaching ballet. Along with this classic influence, Shannon says her personal design style is more contemporary, preferring clean simple lines.

Shannon likes incorporating comfort and warmth in all her spaces. She enjoys helping clients with all the interior selections in their homes, structural and mechanical items such as electrical, trim, doors etc. and colour selections for all interior finishes such as flooring, paint, cabinets, and countertops.

Shannon's Tips and Tricks:
Choose finishes that have longevity and that you love, that also fit with your lifestyle.
Add trends with decorative accents so that you can easily update as trends change. More...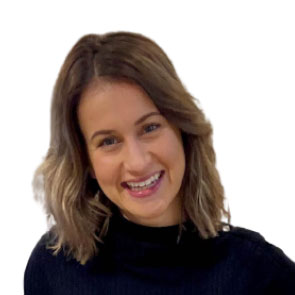 Emma Rotondo
Design Consultant
Emma brings a European flair to the eQ Homes Design Team, having lived and studied Interior Design in Florence, Italy. She really enjoys helping eQ clients create their dream home through combining materials, finishes, and other design elements.

She guides clients in choosing their selections both practically and aesthetically, helping them visualize how various finishes and features work together.
Emma's design style is one she describes as 'Sleek Rustic', mixing wood, metals and natural elements together.

Emma's Top Tip:
Do not be afraid to mix metals! In your kitchen, bathrooms, and throughout the entire home. Certain metal groups work really well with others. Give it a try! More...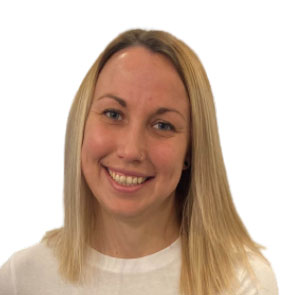 Lindsay Pasch
Design Consultant
Lindsay studied Interior Decorating at Algonquin College and has worked as a Design Consultant in the Ottawa area since 2010. Before joining the eQ Homes Team in 2018, she backpacked solo around Southeast Asia and Australia, gathering the cultural influences and passion she now brings to her clients' home designs.

Lindsay loves helping clients select interior finishes and bringing their ideas to life to create a beautiful and functional family space. She describes her personal design style as eclectic/contemporary, as she loves using different pieces she has collected in her travels.

Lindsay's Top Tips:
Review what is out there! Browse Pinterest, Houzz and HGTV for ideas and styles that you are drawn to. Any inspiration images that you can provide ahead of time are a huge help when getting started on your design journey. Remember to do what you love – designing for resale is important but loving your selections will keep you loving your home for years to come! More...
Note: This service is not available for our Concrete Condos or Designer Finished Homes
Wish List
Our "Wish List" is offered as a free service with your home purchase. With just a few clicks of your mouse, you can start putting together all of the design elements that will make your dream home a reality.
From paint colours to bathroom fixtures, flooring to countertops, you can itemize all the things you'd like to include in your new home – all before you even visit the eQ Design Studio.